On August 10th 2017, David, manager of En-Door's Trading Department, visited technicians from an overseas partner who are learning the CPVC processing in En-Door.
Four technicians from Southeast Asian business partner have been studying how to process CPVC pipes and pipe fittings for one month. This was held in a factory where En-Door's CPVC compound ED-J700P and ED-Z500PF are used.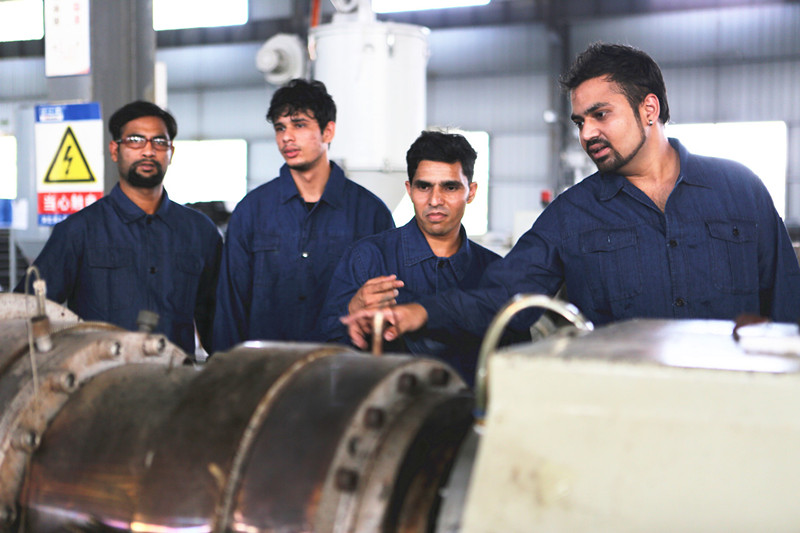 CPVC is a very versatile product and a focused engineering material with great growth potential. Over the past several years, the demand for CPVC has been increasing in Southeast Asia and the middle east area.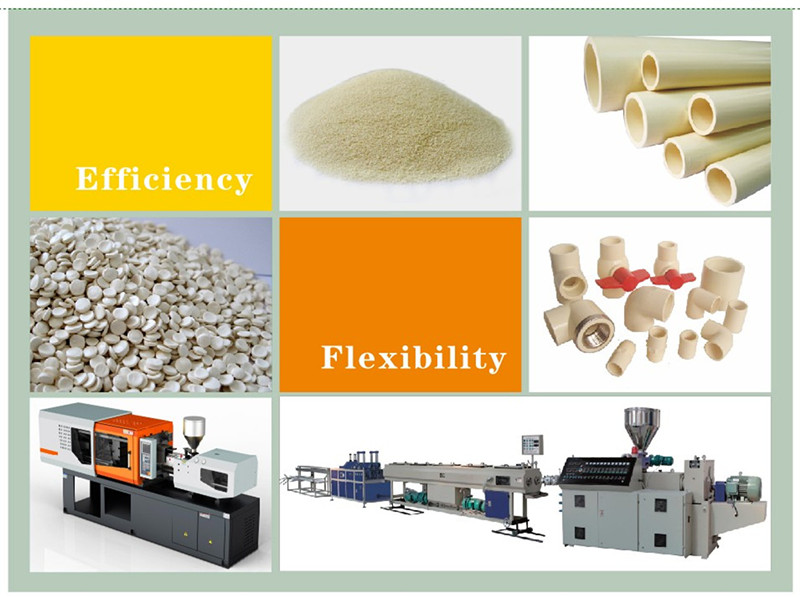 This partner has been cooperating with En-Door for nearly 10 years. They work with us on many PVC Additives; including heat stabilizer ED-218, PVC impact modifier ED-01、ED-05、ED-400 and ED-135I, processing aids ED-401 and PVC lubricants ED-G16, ED-G78. In May 2017, they ordered the CPVC pipes and pipe fittings production lines with assistance from En-Door, and in July 2017, sent technicians to study the manufacturing techniques using CPVC compound ED-J700P and ED-Z500PF.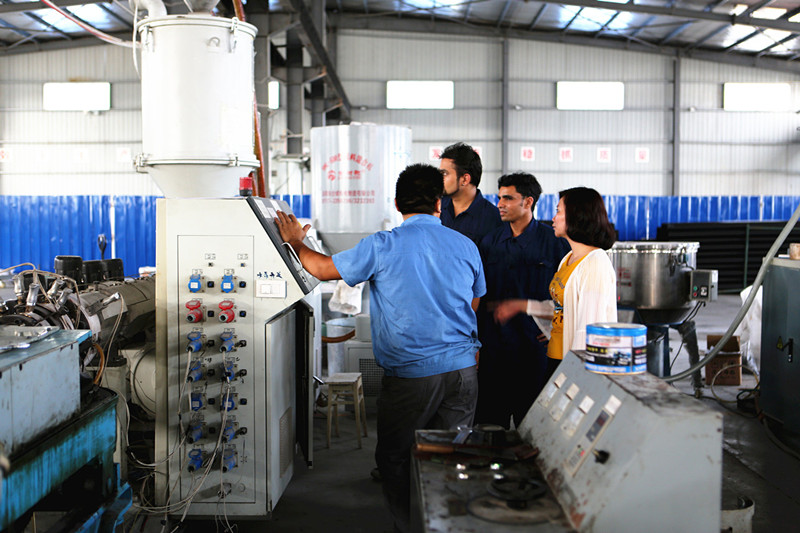 Mr. Ganesh, the team leader of the group, said: "We all know, compared with PVC, CPVC has higher thermo sensitivity, narrower processing temperature range, poorer fluidity and more difficult to process."He went on to say; "During this training in the Chinese factory, with engineer's guidance, it is easy for us to understand and process the CPVC pipes and pipe fittings that have passed the quality tests. We now have significantly more confidence in using En-Door CPVC compounds to process high-quality CPVC pipes and pipe fittings in our own facilities."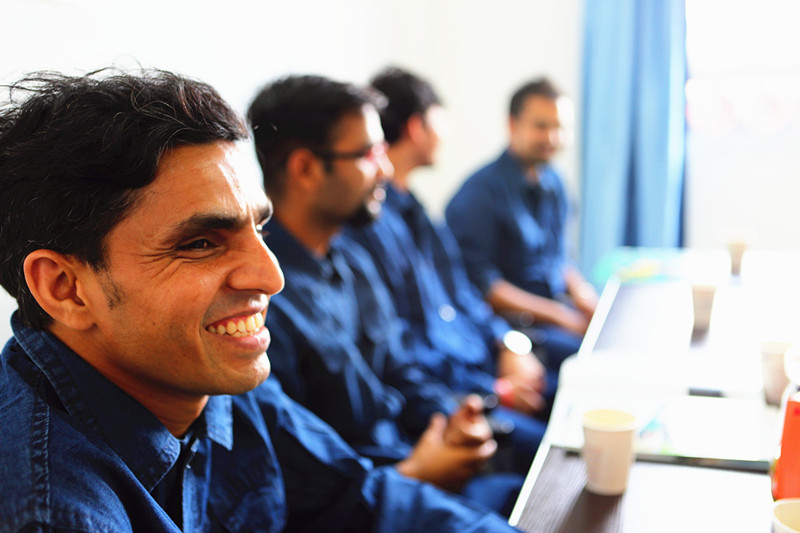 Today is the last day of their training in China. Mr. David, has spent a good time with the visiting four studious gentlemen and has praised their spirit of hardworking and eager learning. Mr. David said:"You will leave for your home with new techniques, new machines and new materials to resolutely fulfill commissions, contributing the excellent CPVC pipes and pipe fittings to your hometown. You now know, En-Door is not just another material producer but also a 'one-stop solution' provider. We can help you to solve any problems you may encounter. I believe you are now another successful example of cooperation with En-Door. I wish you all success"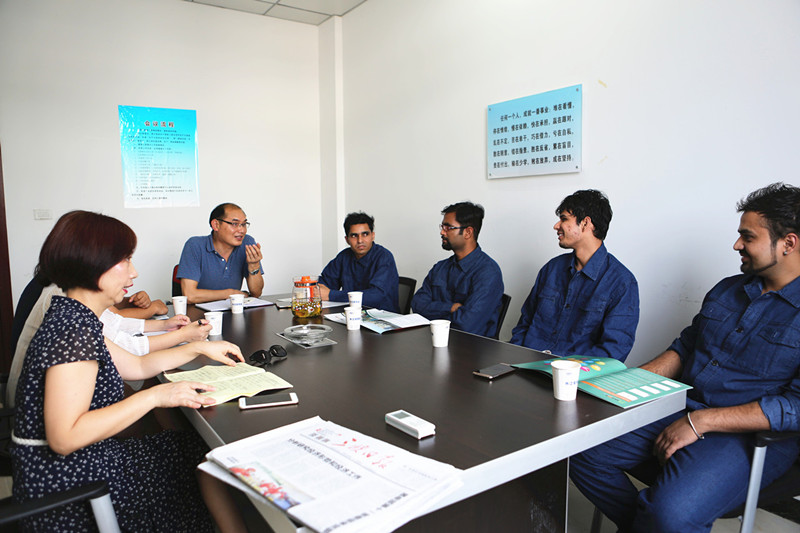 Affected by the global economic depression, the competition in CPVC industry is getting more and more fierce. Based on our strategy of "one-stop solution"and "1 USD = 1 CPVC production line", En-Door's aim is to win mutual benefits with our partners, and look forward to a brighter future together in the background of the CPVC development.